OUR ACCESS TO CAPITAL PROGRAM
The descriptions offered here are intended to be a guide to the options that are available to the entrepreneurs that recognize they need an experienced expert team to help them solve their cash crunch and growth capital problem. We become an extension of your team so you can focus on what you do best... your business. As we talk through their current capital needs, we will tailor the above program to meet both your funding needs and budget. We charge a fee for our services. We NEVER collect a commission, but we do occasionally defer some of our fees in a shared risk model.
Our real strength is knowing how the investors think and what makes them take action. We will use our deep experience in investor relations to work on your behalf so you can be the 'rock star' as you build your business.
Who engages/Kugarand Capital Holdings (LAUNCHfn) for a Capital Strategy and Investor Relations?
1. Companies that are in the early stage raising capital only from investors in their state as authorized via intrastate crowdfunding rules.
2. Companies that are established with growing revenues but have found through their own efforts that they are too late stage for most angel investor clubs, too slow growth or wrong industry for venture capital firms, and too small for private equity funds, and because of their continued focus on generating revenue, realize they need to outsource their investor relations and capital raise efforts.
3. Companies that have over 200 investors from prior capital raises and have the business stage and model appropriate for a Direct Public offering through a REG A+
4. Companies that don't want to waste time figuring out how to raise capital, the just want to get access to the capital.
5. Companies in a rapid growth pattern that realize that don't want to give up equity to pay for inventory, equipment or advertising.
If you have an interest in an investor relations campaign, then please schedule an appointment with Karen Rands: Schedule an Appointment (in the comment section indicate you want to talk about an investor relations program)
For Services For Startups, Seed Stage & Pre-Revenue Companies:
If you have not yet created a minimum viable product, and have no customers, you are in the most difficult period for raising capital. It can feel very discouraging when you have a passion and a belief that your product or service can make a difference in the world and no one else seems to 'get it. We can help.
Writing and Preparing your Business Plan
Evaluating Investor Readiness of Existing Plan
Develop, Review & Validate Financial Model
Advise on organizational structure and documentation
Prepare or update Investor Pitch Deck
Preparing for pitch competitions
Coaching on develivering effective investor presentation
Coaching on develivering effective investor presentation
Lean Startup Model
Validate customer demand
Prototyping and funding Minimum Viable Product
Insight on determining market potential
Biggest concern for investors is getting this right.
Coaching & Mentoring to remove fear of asking for investment
Identifying sources of capital
Strategies to attract different sources of capital
Maximizing equity value, raising capital for each stage
Development and Assistance for implementing capital campaign
Coaching to raise seed capital
Friends & Family offering, Crowd Funding, Intrastate Capital Raise
Management of private opportunity pitch event
For Companies wanting to Raise Capital "From the Crowd":
With the regulatory changes mandated by the JOBS Act of 2012 and the rules and guidelines issued by the SEC, there are so many ways for companies to raise capital from investors not previously known to them. Entrepreneurs have the ability to reach out to any and all interested parties via just about any means to attract them to their investment opportunity and directly solicit their investment depending on the status of that investor. We offer strategy and investor relations programs for companies seeking to raise capital through: Intrastate Solicitation, Crowd Funding, Reg D 506c and Reg A+. Let us help determine if Crowd Financing is right for you and which program best fits your stage and capital need.
Identify type of crowd funding campaign, or combination that will work
Developing campaign strategy and time line
Evaluating Investor Readiness of Existing Plan
Help to prepare all the documents needed to market to investors
Prepare or update Investor Pitch Deck, opportunity video
Managing the process from out-reach to follow up.
Lean Startup Model
Validate customer demand
Prototyping and funding Minimum Viable Product
Insight on determining market potential
Biggest concern for investors is getting this right.
Coaching & Mentoring to remove fear of asking for investment
Identifying sources of capital
Strategies to attract different sources of capital
Maximizing equity value, raising capital for each stage
Development and Assistance for implementing capital campaign
Coaching to raise seed capital
Friends & Family offering, Crowd Funding, Intrastate Capital Raise
Management of private opportunity pitch event
For Companies with 2 years of Revenues and are Cash Flow positive, raising $2 Million or More:
Congratulations! You have reached a milestone that many companies never get to. You have probably been working hard and steady, investing every dollar back into your business. You may have realized that you could grow faster and bigger if you had extra money to invest in your infrastructure, sales team, or bring a new product to market. The idea of giving up equity after all your hard work may seem scary, and worse, you really don't have time to mess with it. We have the solution for you. Because of our vast network of many different types of capital, we can put together a strategy that may use crowd funding, or direct to specific types of investors, or may utilize other alternative financing programs you are not even aware of that combined can meet your specific needs.
Based on specific factors, recommend offering structure
Work with professional team to prepare docs and filings
Develop investor marketing campaign
Manage due diligence site and investor follow up
Provide Administrative support for REG D 506c, REG A+, Intrastate General Solicitation
Collaborate with legal and financial professionals to get business ready for funding
Evaluate current business and recommend expansion strategy
Determine financial health of business and value
Sources of capital appropriate - debt & equity
Prepare legally, operationally, and psychologically for raising capital
Prepare business plan, investor pitch deck, one page summary
Collaborate with legal and financial professionals to get business ready for funding
60 days to prep, 6-12 month campaign
Comprehensive investor relations campaign, with video, social media, press, national interviews
Engagement of Transfer Agent.
Accredited Investor Status verified
Road show for pitching to interested investors
Secure document management via a secure due diligence site
Tap in to the vast network NNOAI & LAUNCHfn Investors
Campaign built to maximize time management C-level executives and minimize disruption of business operations.
For Companies Raising Capital to pay for National Advertising and Media to support a Branding Campaign or National Roll-out:
If you have determined that limiting your marketing strategy to social media and internet advertising isn't reaching your target as you want and you need to back up your roll out with an advertising campaign to drive customers into a store or to pick up the phone and call, you need to learn about our Media Funding Program. With our strategic partner, we offer a discounted advertising program available on a variety of traditional media from print ads to billboards to television and non-traditional like product placement and digital signage in mass transit and malls. And, even better, part of the cost of the program is paid for on the back end through revenue and/or equity.
All forms of media adverstising available
Website Banner Adds and Relevant placement
Print advertising - general to niche magazines, newspaper
Television & Cable advertisments on 24 hour cycle
Unique product placements in DIY programs
Digital and Traditional Billboards
Advertise to drive customers to website or specific store
Measurable outcomes
Can advertise offering bulletin in Financial newspapers
Grow your brand recognition
Discounted off of standard rate card for same advertising.
Portion of the discounted amount is paid up front at time of ad buy
Remaining portion of the discounted amount is paid through revenue stream
A line of credit can be given that enhances the balance sheet
Some very unique ad slots are not available for discount (Super Bowl for example)
Ad rate is based on a blended 24 hour cycle
No exclusions, other than specifc smaller regional media
Excluded media can be purchased at full rate card.
For Companies in High Growth Mode Seeking Short Term Capital:
You may have found yourself in a situation where you finally landed that big client and now you are wondering how you are going to finance the order, buy the inventory, or pay your employees while you wait for the customer to pay. Although we can help with SBA financing, we have many more alternative lenders that we work with that offer a variety of programs to finance a company's growth. Let us help you navigate the many types of debt available and help you apply to get that funding.
Alternative Lenders Differ from Banks
Look at many other forms of assets to secure debt with
Assets to secure debt with include:
purchase orders, receivables, cash flow, inventory, and equipment
offered as direct one to one financing or as revolving line of credit.
Use debt to finance short term needs
Less expensive than selling equity to finance growth
Must plan financial forecast to keep debt in balance
Investors don't mind debt as long as their money isn't going to pay off debt.
Review your need and potential for different types of debt
Connect you to the sources of capital
Manage the communication process and cycle to approval
Help you forecast how to ease out of the debt by growing revenue.
STARTUP CAPITAL COACHING PROGRAM
Trying to raise capital for your start up business and not sure how to get started, where to go, what to do?

Have you raised capital from friends and family but it just isn't enough? 

You know you need to find Angel Investors and Early Stage Venture Capital funds, but nothing seems to be working?

Do you feel like you are in the Valley of Death.....

 

The Entrepreneur Capital Mastery Intensive Coaching program is what you NEED!
Working Directly with Industry Guru, Karen Rands,
you'll be in a program that has beencustomized to meet your
specific educational and capital readiness needs. 

Every company you see showcased in Inc Magazine, Entrepreneur Magazine, Wired and even your local business chronicle, got started by raising a seed round of capital from an "affinity group" that wanted to see them succeed.  Then those successful entrepreneurs went on to raise Millions of Dollars from Business Angels.  Sometimes they get even more capital from Venture Capital firms.  But How?




LAUNCHfn offers a Capital Mastery Course to equip entrepreneurs with the skills necessary to raise capital - at the seed stage, at their high growth stage---actually with these skills, you will be able to raise capital quickly at EVERY Stage!

We will customize a program drawing from the following elements to meet your specific needs... cram packed 7 weeks of one on one coaching. 

We'll do a much as you are capable of completing in the given time frame.  You can continue in the program for as many sessions as needed to accomplish all that you need. 

¤  Initial session to determine how the program needs to be customized, timeline and task list is created, access to portal provided.  Schedule is set up for 6 one hour tele-coaching sessionswith a LAUNCHfn Capital Consultant.

¤   Structured coaching delivered over 6-7 sessions.  You are provided access to a portal of templates, worksheets, and articles, utilized in a custom curriculum designed to meet your specific needs as an entrepreneur.   Typically delivered in a weekly format, the curriculum can be compressed depending on your initial knowledge base and ability to commit the time to complete the assignments. 

¤  D

evelop your elevator pitch and learn how to use it to attract capital at pitch events and in general networking and social settings.

¤  Get templates and help preparing your

 one page summary snapshot for investors, investor presentation, potential investor list, and business plan.

¤  Over come your fear of asking people you know to invest or to lead you to investors by gaining an understanding of the Psychology of raising capital.

¤  M

aster your capital language to give confidence to your investors so they believe you won't lose their money. 


¤  Assistance in developing verbal script and messages for entrepreneur to use as they  target early stage venture capital investors to "get the meeting".

¤  Already got a business plan?  Then you'll receive the Business Plan Review service to ensure your business plan isn't killing your chances with investors....The valuable advice on improving the Business Plan will also be available if you are writing your business plan during the coaching program.  (NOTE: if already completed the Business Plan Review then cost for this package service is reduced).

¤  Advice and counsel on offering, referral to key resources to perform work to prepare your investor documents (may be an additional cost to hire legal counsel on your offering).

¤  Specific steps for holding successful angel group meetings or conducting one on one meetings with a capital investor.

¤  Practice presentation sessions for 6 min and 10 min pitches so you accomplish the 1 thing an investor presentation is supposed to do...and it isn't what you think. 

¤  Learn 

how to handle investor objections and how to manage your follow through process to close on the capital you seek.


¤  Deliverables are worksheets, guides, audio and information products to help entrepreneur understand what investors are looking for and mastering the "language of early stage capital raising".

¤  Cost includes a multi-week engagement with individualized coaching session and specific assignments/deliverables to equip you to raise early stage angel investor and venture capital.  We'll agree on the  goals of the program and work toward those objectives. 

¤  At the conclusion of the coaching program, and if you stayed on task, you will have the document, attitude, knowledge, and language necessary to raise early stage capital, comfortably schedule and meet with investors, understand the follow through process, and be equipped to identify and attract the capital needed to launch and grow your business.

Most Importantly You will have Confidence and the Know-How to raise the capital you need for your business. 

 

Click here to Invest in your future by purchasing this coaching package today.

Who should purchase this? 

Two types of entrepreneurs:   Startups needing a couple of hundred thousand dollars to launch their business, build a prototype, patent their product, and build a team.   AND CEOs of established companies that need to raise their first round of outside capital and are not having the success they expected.  Don't waste time and money spinning your wheels being ineffective at raising capital.  You are sitting on a gold mind and the only thing limiting you is YOU.  

Learn More about pricing for this coaching package. 

Why Hire a Capital Coach?

Most successful CEOs at some point hired a business coach to help them move to the next level.  Every athlete can look back on a Coach that made the difference in their ability to master their sport.  Goal oriented men and women utilize coaches to help them lose weight, overcome a mental block, and achieve success.   Hiring an expert to teach you the skills you need to be comfortable and confident in raising capital for your business is the smart thing to do. 

Testimonials from Some of the Graduates of the Entrepreneur Capital Mastery Program

P.W. Founder of Online Membership Community:

"It is amazing what I didn't know I didn't know about raising capital.   You have done so much for me in helping me build my advisory board, really determine my unique selling proposition in the market, and gain confidence in pitching investors.  Thanks!"

M.G. CEO of Software as a Service company for the Property Management Market:

"I couldn't put down the Little Voice Mastery book you assigned and I had a breakthrough in my thinking that I wish I had experienced 20 years ago.  I realize that I have been my own worst enemy.  My product is great, my target market clearly wants it, and now I have what it takes to be the champion that I strive to be."

B.B.  CEO of a Consulting Company preparing to Franchise:

"I needed to prepare for a large conference where I was going to be pitching investors and forming strategic alliances and I so appreciated how you accelerated the schedule so I would be prepared.  Thanks...I rocked the event and my investment in your program made my investment in the conference come back to me 10-fold!"

C.Z.  Entrepreneur trying to acquire another business:

"Before participating in your capital coaching program, I was afraid to call potential investors or even to follow up with someone who had expressed an interest for fear of rejection.   That was crazy to me because I have such confidence in everything else I do.   You helped me identify what was causing my fear and inaction, face it and conquer it.  I'd recommend this program to anyone!"
You have the Power To Get the Capital You Need To Start & Grow your Business. Need Seed Capital to Start Your Business? Ever wonder why Investors Don't seem to "GET" your Deal? Throughout the life of your company, you will need capital to grow. Just like Champion Athletes, An Entrepreneur with Champion Potential needs a Coach. To Run with the Big Dogs, you need to Master the Art of Raising Capital. You need to Know when to Run, Pivot or Shoot! Watch this short video and then Read On to Find Out How.
Fill out the form to schedule a call with Karen Rands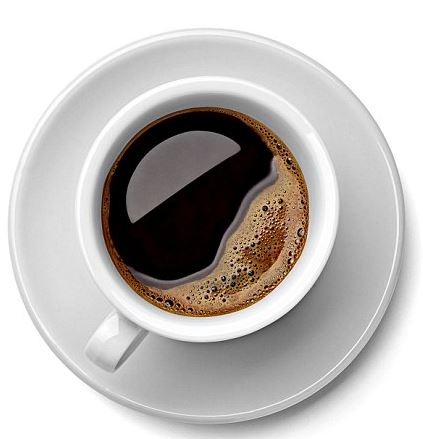 Thank you for wanting to connect with us!
Completing this form and the page 2 one question form, and 2 things will happen:
1.  You'll get a letter specific to you with the best way that we can work together and an opportunity to set up a call. 
2.  You'll begin getting the Compassionate Capitalist Coffee Break email series, about once a week.  It is designed to be a refreshing break in your day, with just a 1 min video and brief explanation. 
Thanks
You will be redirected to a short form with 1 question.
Please complete so we can have the best possible communication experience.