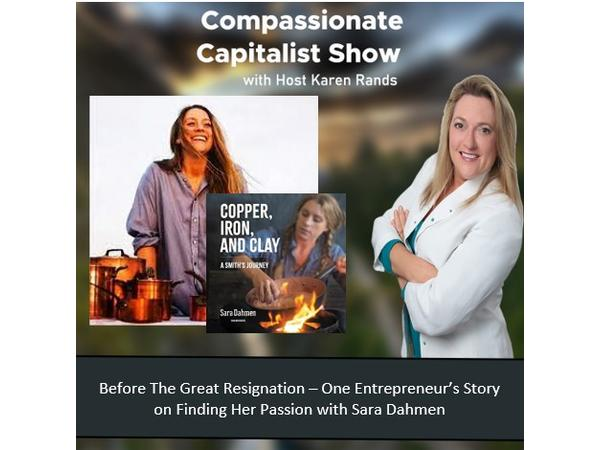 Enjoy The Episode? Leave Us A Review Below (01:19:00)
On the topic of employee shortage....and "the Great Resignation".  It isn't new for employees to get fed up with their bosses, work environment, or compensation and decide to leave the workplace in pursuit of a better employment opportunity or financial independence as an entrepreneur. What is different right now is that the rate at which this is happening has increased significantly, at the same time that the US is experiencing it's greatest growth in new jobs, and there isn't a back fill of employees into those vacancies, either because they don't exist due to the declining population or they have exited the workforce unable to return because of mitigating factors caused by the ongoing pandemic.
This is a two part video/podcast.
The first part is Karen Rands displaying her economic chops by discussing the factors contributing to this disconnect between employers and employees and the historic trends that have set the stage for where we are now as a nation.
The second part is a replay of Karen's interview with Sara Dahmen, a trail blazing Award Winning Coppersmith, Author and Entrepreneur.  Although not part of "The Great Resignation" phenomena, the message is still relevant. Karen & Sara talk about the challenges women face in pursuit of success in the corporate and entrepreneur worlds.  And what happens when an entrepreneur finds passion, perseverence, confidence, and success.
Follow Sara on instagram and see her work her magic @housecopper or visit her website http://housecopper.com
Are you an entrepreneur struggling to figure out how to get started, get to market, get funding?
Are you a part time investor trying to balance reward vs risk vs time and FOMO and fear of DKWYDK?
Karen has solutions for both. Visit http://karenrands.co/contact
Utube: https://youtu.be/13wD6CYkjrU