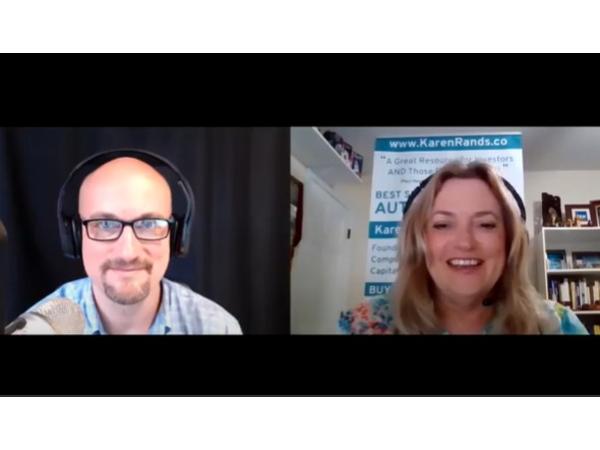 Enjoy The Episode? Leave Us A Review Below (00:53:00)
Compassionate Capitalist episodes about Business Success Strategies have covered sales topics such as building a sales team; philosophy of selling; and integrating the sales model into the corporate culture. Today Karen Rands is joined by David Ledgewood – "Ledge" – to talk about the challenges Founders face when they must transition from 'Founder led sales" processes to sales strategy that will scale for unimpeded sales growth. It has become common place for businesses to outsource customer service, inbound sales management, customer support and application development.  Listen to hear how the team at ADD 1 Zero is pioneering the art and science behind outsourcing sales to help Founders face the challenge of implementing scalable sales teams and systems. 
Ledge is the Managing Partner at Add1Zero where his team provides lead-to-close sales execution for B2B tech companies ready to leap from 6 to 7 digits of revenue.  From Corporate Services at PwC, Ledge moved into sales, working with corporate and startups, Ledge has closed over $35M, with an average deal size in excess of $150,000. He has deep-rooted expertise in selling software and services, and has helped several companies grow into the mid-7 figures.Visit https://add1zero.co/  to learn more.
Karen Rands is the leader of the Compassionate Capitalist Movement to fund more innovation, create jobs, and create wealth for entrepreneurs and their investors. She wrote the best selling book on startup investor led finance – Inside Secrets to Angel Investing. To learn more, get her book and sign up for her email video tips, visit http://karenrands.co 
Subscribe to the Compassionate Capitalist Podcast on top players, with over 140,000 downloads and 200 episodes, it is a leading business and finance podcast.  Available on Youtube: https://youtu.be/FufOCd6LnMI