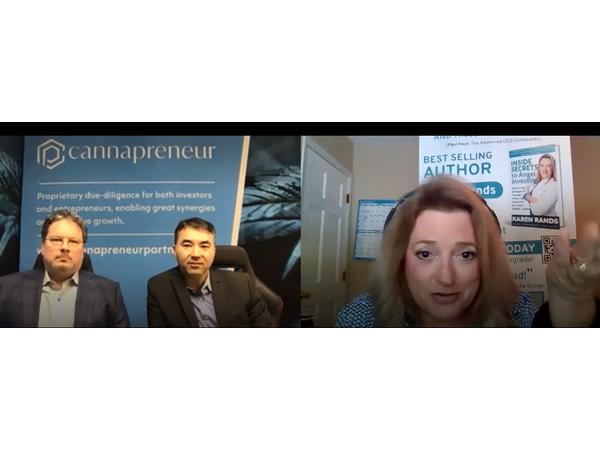 Enjoy The Episode? Leave Us A Review Below (01:08:00)
Karen Rands brings Compassionate Capitalist viewers & listeners another episode of Cannabis Capitalism with her interview of Michael Scott, Founder and CEO, and Todd Sullivan, Co-CEO, of Cannapreneur Partners.  
Karen, Michael & Todd discuss the challenges and opportunities for investing in canna businesses. With a predicted 14% year on year growth trend, the canna industry is expected to be $30B by 2025 making it a hot investment sector to diversify into in a portfolio.  Smart investors are learning how to unlock the liquidity of their 401Ks and reap financial rewards of tax free investing in the growing legal cannabis market. Cannapreneur Partners approaches the opportunities they see with deep financial analytical modelling and proprietary due-diligence for both investors and entrepreneurs enabling great synergies and explosive growth with cash flow in canna investments.
Listen to learn:
~ Why Cannabis is the hottest investment sector over the next 5 years
~ Details about how to turn your 401K into a tax free shelter for private investments, even Cannabis investment
For more information and a copy of the Michael's book, visit:  http://cannapreneurpartners.com
Watch as Youtube: https://youtu.be/NMKUppGoqLw
Karen Rands is the author of the best selling finance education book:  Inside Secrets to Angel Investing and the founder of the Compassionate Capitalist Movement.  Karen advises entrepreneurs on best practices for growing their companies and access to capital.  She assists investors and angel investor groups with due diligence and syndication within her Launch Funding Nework and National Network of Angel Investors.