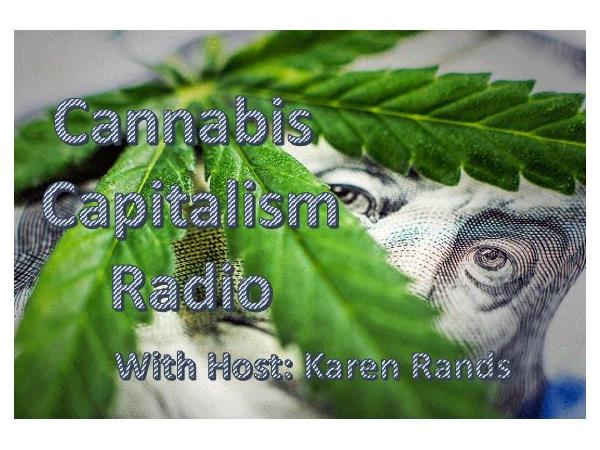 Enjoy The Episode? Leave Us A Review Below (00:34:00)
Karen Rands is taking the Compassionate Capitalist Radio Show into new territory to share with her listeners the economic impact of the growing trend legalizing various forms of Cannabis. In this segment of the Cannabis Capitalism Radio, Karen Rands will talk with Michael Patterson on the various types of raw materials that make up the Cannabis Industry, and how they are commercialized. 
Before there was legalization of Cannabis for medicinal and recreational use, there were elements and variations of the Cannabis Plant (Marijuana) that were legal and already being commercialized for many different consumer and industrial uses.   Michael is a recognized expert in the industry in the commercialization of Hemp.  You may be surprised that Hemp has been cultivated to replace fossil fuels in many derivative products.   Listen to this segment to learn how and what the future may hold when it comes to the various products derived from Cannabis. 
*****
Michael Patterson is the CEO of US Cannabis Pharmaceutical Research and Development LLC (US Cannabis), a privately-held developmental consulting firm which was established in 2014 with a mission of moving society forward through legalized cannabis. US Cannabis develops the legal cannabis/hemp market across all platforms (education, cultivation, production, dispensing, research and development, management operations and compliance, and physician services). http://uscprd.com
Karen Rands is the Founder of Kugarand Capital Holdings, a full service advisory firm to entrepreneurs seeking to launch and grow their businesses with insight on best practices and access to capital.  She is the best selling author of Inside Secrets to Angel Investing and is leading the Compassionate Capitalist Movement—with the goal to increase participation in private investment in entrepreneurism.   http://karenrands.co