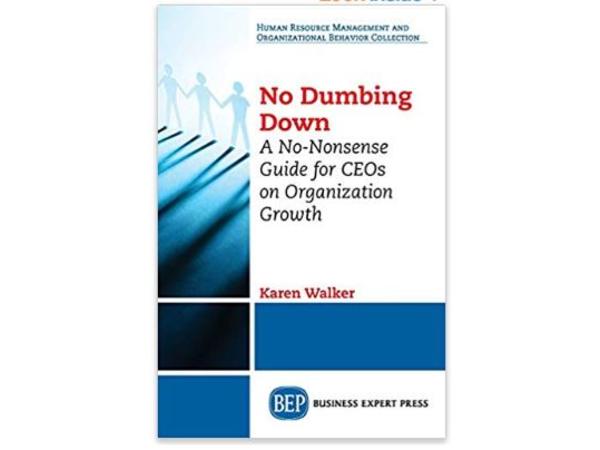 Karen Rands is joined by Karen Walker the author of the recently published book, No Dumbing Down™: A No-nonsense Guide for CEOs on Organization Growth, to talk about her time tested 5 strategies for preparing scalable and sustainable growth.  
Karen Walker is an advisor to CEOs & SR leaders. She helps her clients grow their companies with successful outcomes that include IPOs, acquisitions, market share increases, and leadership development. Her clients include Inc. 500 start-ups and Fortune 500 firms.  Karen employs hard earned strategies forged from the early days at Compaq Computer - then the fastest growing company in American and fastest to $1billion in revenue. 
Karen Rands brings her insight on why it is often easier for startups to raise capital than it is for established companies with millions in revenues that needs to fund the release of a new product line or expand into new markets.  They find themselves in a capital abyss.  Listen to this podcast to learn what the barriers are, where the money is, and what you need to go get it.   
The Karens will discuss what the Growth Capital Private Equity Funds look for when making decisions to invest and what savvy private investors look for in 'Nano-Cap" companies raising capital with Reg A+ and Reg D 506c Offerings.  
To learn more about how Karen Rands helps growing companies get growth capital, visit http://karenrands.co
Investors seeking to learn how to invest in private companies, get her book Inside Secrets to Angel Investing
Watch the Video