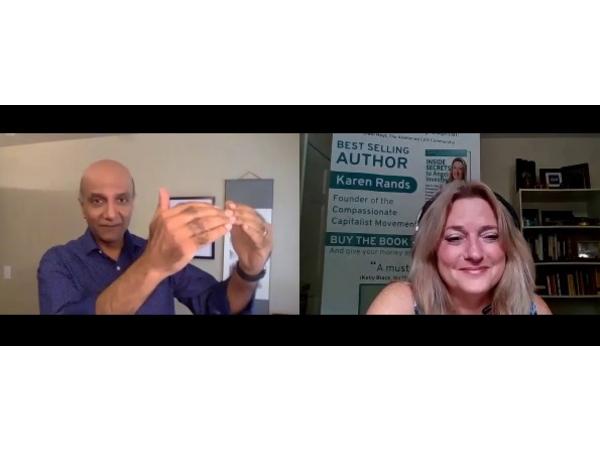 Enjoy The Episode? Leave Us A Review Below (00:44:00)
Compassionate Capitalists invest in private companies to bring innovation to market, create jobs and grow the local economy!  To get the return on investment, it requires an exit – IPO or selling the company.  This is true for the founder too.  Positive exits don't happen by magic, they happen when the founders & exec team SCALE the Company to be worthy of the multiple expected for the target ROI.
This interview with Zahir Ladhani looks at the growth strategies that are tried and true, mathematically data grounded, and necessary for the desired out come.  Unfortunately, not every CEO follows this road map. They may find themselves stuck and their investors frustrated. Strategy is fun, but if proper steps haven't been taken, it is an exercise in futility. Listen and learn how to get unstuck or avoid the pitfalls of stagnation so you can SCALE to get the exit and return on investment you expected when you launched your company or invested in that startup. 
Zahir Ladhani serves as the Managing Director of Velocity Strategic Consulting, a firm that guides CEOs and Exec teams to accelerate and manage business growth. Zahir brings more than 30 years of 'in the trenches' experience starting with the acquisition of Salary.com by Kenexa and then IBM's acquisition of Kenexa. More info and contact Zahir:  https://velocitystrategicconsulting.com/
Karen Rands is the sought after expert on raising private capital and managing direct public offerings under Reg CF, Reg D 506c, Reg A+ and Intrastate Exemption Reg D 504 offerings. She is the best selling author of Inside Secrets to Angel Investing, and the founder of the Compassionate Capitalist Movement.  For more info and to connect visit http://karenrands.co
Also on YOUTUBE: https://youtu.be/TPQUniG5nOk