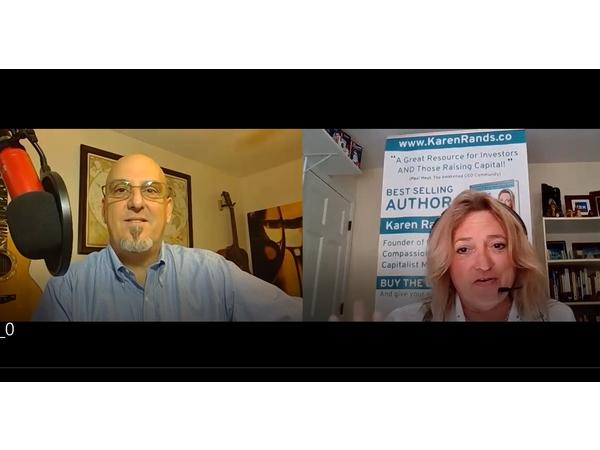 Enjoy The Episode? Leave Us A Review Below (00:31:00)
In this segment of the Compassionate Capitalist Podcast/Video Series, Karen Rands talks with John Klymshyn, the Business Generator, about the challenge of building effective and consistent performing sales machine in a company. They explore the difference in Sales Leadership vs Sales Management, and the concept of hiring right, executive delegation, and the importance of retention in your sales force.  You'll also learn why so may Startup founders get stuck because of the mindset they are the only ones that can sell and not delegate to Sales Management, and how to over come it.
John Klymshyn is the author of several industry leading books and audio books, A international Speaker, and Navy Veteran. Mindful Leadership Coach. whose motto is "Your Path to The C Suite is All About The Language!" His company is The Business Generator, Inc where for 21 years he has been providing inspirational management training and coaching for C Suite and Sales teams. Learn more at http://Klymshyn.com — digital courses and resources
And listen to John's Podcast, YourStartupAdvisor at: https://www.klymshyn.com/podcasts
Karen Rands is the best selling author of Inside Secrets to Angel Investing — top primer for learning how to invest in entrepreneurs and share in the wealth they create when they succeed.  She is a top speaker about economic growth and empowerment through creating successful ecosystems of entrepreneurs and investors.  She leads the Compassionate Capitalist Movement
Learn more at http://karenrands.co Click on Resources tab get her book info and free excerpt of the top 12 of 47 Inside Secrets.
also available as a video https://youtu.be/5nKf_9IZ6QM