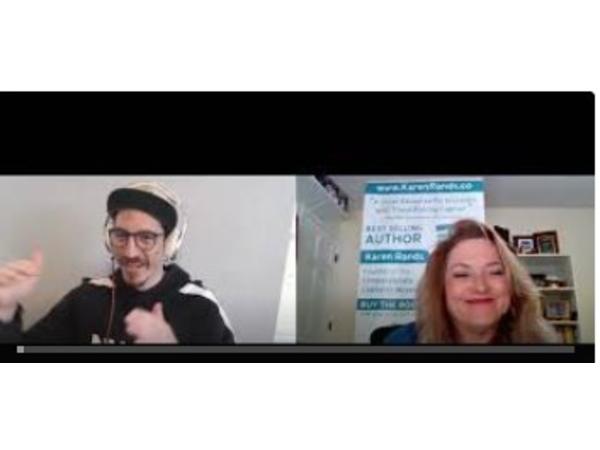 Karen Rands is joined by Scot Chrisman, former world class professional skier, #1 Sports Podcast host and now a top digital marketing expert, on this segment of the Compassionate Capitalist Podcast to talk about how entrepreneurs can use the Internet as a tool to explode SALES.  Using the Internet effectively in marketing to attract and convert customers is more than just SEO - Search Engine Optimization in a world of "Hey Google".
With 4 Billion people (continuing growing) using the Internet for entertainment, commerce, and as a tool of convenience, the opportunity is big, but the noise and competition for attention is even greater than ever.   Listen and learn how to stand out, be found by your prospects, and convert them into customers.  This is critical insight that every entrepreneur, CEO, and investor needs to understand.
You can learn more about the services Scot offers through his firm The Media House - https://themediahouse.co/ and pick up your free copy of the  5 DIGITAL MARKETING TOOLS THAT CREATE STRONGER CONVERSIONS.
To learn more about how Karen Rands helps entrepreneurs gain access to capital through The Launch Funding Network, and investors evaluate and syndicate on investment opportunities, please visit http://karenrands.co  Click on Resources to get the 12 Top Inside Secrets from the 44 found in her best seller Inside Secrets to Angel Investing. Click on Blog for full podcast library.
Watch on Youtube:  https://youtu.be/CCv4dimd4Mo
Please like the channel and share our shows.
Want to listen as a podcast to past and future Compassionate Capitalist Shows? Available here and many more:
Apple Podcast: http://bit.ly/KYR-Itunes
Google Podcast: bit.ly/KYR-GooglePod
Listen to this Podcast Now (00:50:00)