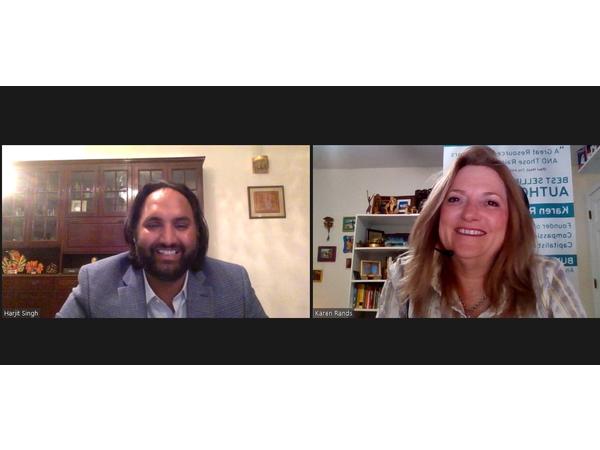 The traditional process of startups raising capital is highly inefficient for both entrepreneurs and investors, as most Angel Groups limit their prospects to their state or region and VCs invest in only a fraction of angel backed companies.  The Good News:  there is and organization that is disrupting that process by Creating an Ecosystem to Fund Innovation and Create Wealth.  It is KiwiTech. https://www.kiwitech.com/
KiwiTech's market approach and business model is the very epitome of Compassionate Capitalism as it relates to the idea of investing in companies, which they nurture and accelerate, bringing innovation to market, creating jobs, and creating wealth.
Harjit Singh joins Karen Rands to share insights from his 10+ years experience in investment banking, private equity/venture capital and trade finance experience.  Harjit manages Corporate Strategy for KiwiTech, raising capital and looking for strategic acquisitions to build out their ecosystem.   Karen and Harjit talk about the KiwiTech model, their vast investor network and their strategy to grow to 1000 company portfolio across the US. They also discuss how traditional capital raise of pitching to angel investors with the PPM structure compares to raising funds via REG CF and other crowdfunding platforms.
Karen Rands is a top podcaster, consultant and speaker focused on creating wealth through building and investing in successful entrepreneur endeavors. She wrote the best selling book:  Inside Secrets to Angel Investing. To learn more about the programs and services that Karen and her team offer to entrepreneurs and investors, visit http://karenrands.co
Please help spread the word about Compassionate Capitalism by subscribing & sharing this station
Video: https://youtu.be/63gYe6WM7ro