We are in a unique place in American history. Crowd Finance, the ability to attract capital from a crowd of strangers, has fundamentally changed the entire capital formation and access to capital paradigm.  For the first time, investors and entrepreneurs are experiencing "Disintermediation" – the attempt to do away with the intermediary entities between two primary market forces to eliminate the middle man.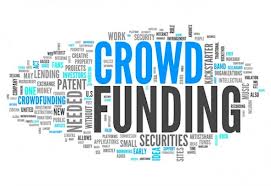 The Compassionate Capitalist Radio show provides topics relevant to entrepreneurs and investors seeking to create generational wealth through the successful growth of innovative companies. Listen to this segment to learn about the unique opportunities and risks available to investors to gain access to this dynamic asset class – private equity and to entrepreneurs to raise capital directly from qualified investors in the public marketplace through Reg D 506c and Reg A+. We are at the forefront of what many call the effective dismantling of financial apartheid in America. Listen so you can learn how to catch this wave of opportunity.
Radio Show / Podcast Link for Replay:
Blog Talk Radio.com With Karen Rands Compassionate Capitalist showed aired: 2015/09/01 Topic Crowd Finance–the Catalyst for Economic Democracy
Also visit Youtube for highlights video from the FinFair 2015 conference right after the regulations for Reg A+ were announced.  
https://www.youtube.com/user/daraalbrightevents/videos
contains many videos relating to fin-tech and the momentum for the financial industry.
And catch the webinar broadcast on mitigating fraud in crowd finance and more:  https://www.brighttalk.com/webcast/9407/167837
By understanding how the new crowd based finance options fit into a capitalization strategy, an investor can better understand the risk vs reward, startup vs expansion, and the potential impact on share value.   Further, an entrepreneur can better understand the role each of these new pathways to potential capital play when creating the strategy for an efficient go to market and lean operation for growth and expansion and maximizing share holder value.
Dara Albright is an industry leader and expert in crowd finance movement.  She has spearheaded initiatives to educate, inform, and create a community of collaborators with her renowned conferences and webinars.  Dara is admired and respected by the some of the most prominent figures in the financial industry and legislature as she provides fertile environments for them to come together to understand the unique challenges and tangible concerns of the prime stake holders within this new financial landscape- the investors and the entrepreneurs.
She joins Karen Rands' Compassionate Capital radio show to share insights into the current state of the crowd finance industry and the terrific opportunity that the new regulations provide for investors and entrepreneurs alike for Economic Democracy. Dara's FinFair & LendIt conferences are the 'must attend' events for industry insiders.
To learn more about Dara Albright and research this topic further, please visit http://daraalbright.com.
Investors seeking more knowledge about how to invest in early stage companies and entrepreneurs seeking guidance on how to create a direct public offering, register for a free consultation call with Karen Rands http://karenrands.co/contact