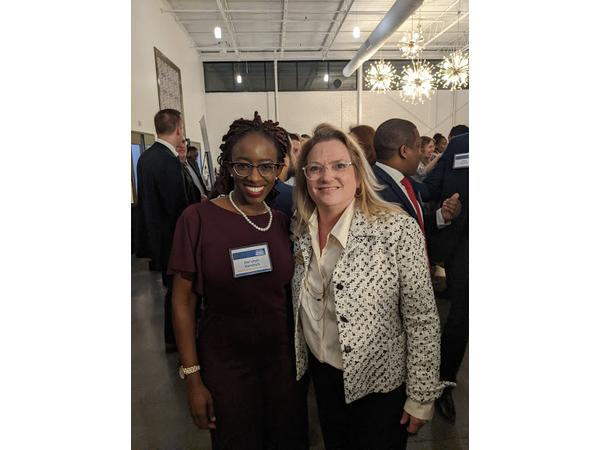 Enjoy The Episode? Leave Us A Review Below (00:42:00)
Cannabis Capitalism segments of the Compassionate Capitlist Podcast explore the entrepreneur and investor interest in the trends in legalization of marijuana, cannabis & hemp derived products and the developing supply chaing. 
Georgia's history with the criminalization and legalization of marijuana is full of twists, turns, and technicalities.  Dar'shun Kendrick is a Georgia native, a business master, a elected official, a practicing attorney and a series 65 security license holder.  Her firm Kendrick Advisory and Advocacy Group (http://kaag.co) works with entrepreneurs to understand the legal issues and capital requirements for setting up a Cannabis business in Georgia.   Dar'shun joins Karen to discuss the capitalist, making money as a founder or investor, aspect of capitalizing on the legal cannabis and hemp industry in Georgia. 
Georgia took a bold step in 2015 with HB1, Haleigh's Hope Act, to legalizecertain cannabis extracts for medicinal use with very specfiic ailments. It wasn't until 2019, though, that laws were passed that made it legal to sell, purchase, and produce those specifically legalized medicinal treatments.   Hemp was legalized under Georgia's Farm Bill HB213 in April 2019, but the means at which to license for the different participants in the supply chain have not be finalized at the time of this recording. 
Karen Rands is the founder of the Compassionate Capitalist Movement and is a sought after advisor to entrepreneurs about access to capital and business growth strategies.   As the best selling author of Inside Secrets to Angel Investing, investors seek to work with Karen about creating wealth by investing in entrepreneurs.  Learn more at http://karenrands.co