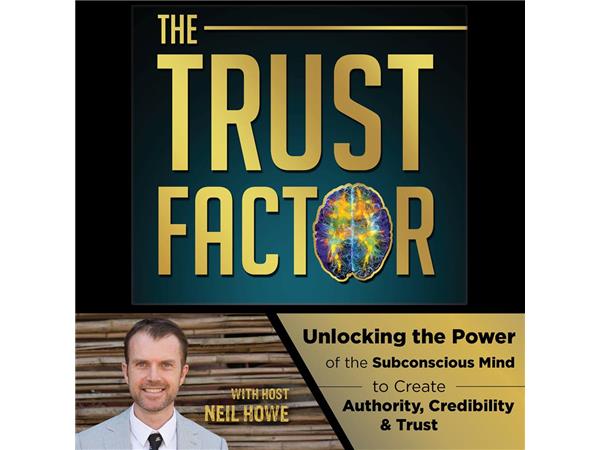 Enjoy The Episode? Leave Us A Review Below (00:43:00)
Karen Rands is joined by Neil Howe, Best Selling Author and Entrepreneur, to discuss his latest book:  The Trust Factor.
The Trust Factor is the science of creating authority positioning in the subconscious. This technology is based on a model whereby the major thinking part of human activity (over 90%), including emotion, takes place in the subconscious area that is below the levels of controlled awareness. Neil uses case studies to back up his findings. He also provides applications of it for entrepreneurs, small business owners, and professionals. 
Traditional marketing methods used by entrepreneurs, small business owners, and professionals won't trigger decisions at a subconscious level. They just use whatever the "shiny button" is at the moment and hope that it will work.  Instead, they should use the scientific approach of The Trust Factor to capture insights that predict why prospects will choose to follow, respect, and eventually buy from one person over another. 
Listen to this podcast to discover the powerful methods in Neil's book that will increase your Authority, Credibility, and Trust, change how you market your business.  When you can take the guess work out of your marketing strategy and streamline conversions based on your potential customer's trusting your authority, you will be on the fast tract to new levels of success.
Learn more at http://thetrustfactorbook.com — snag a free copy for a limited time!
Learn more about Compassionate Capitalism and get Karen's Best Selling Book:  Inside Secrets to Angel Investing