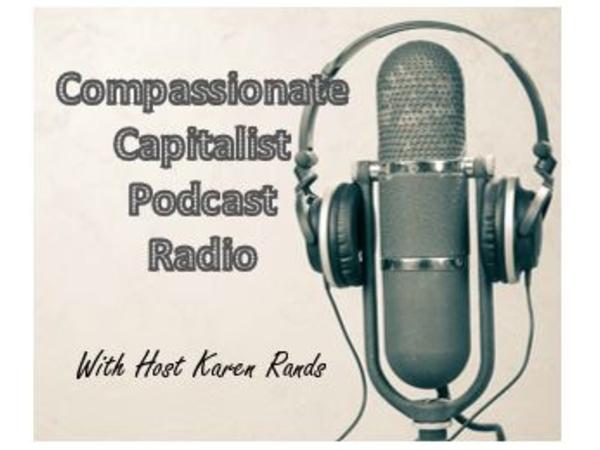 Enjoy The Episode? Leave Us A Review Below (01:32:00)
From the Compassionate Capitalist Podcast Vault where Karen Rands interviews selected speakers from the 14th Annual Possible Woman Leadership Conference held in Atlanta in 2010. Linda Wind of Wind Enterprises has been at the forefront of bringing visionary women together to enhance and develop their skills in leadership, strategy, and team-building.  The guests offer incredible insights that were shared by the speakers and panelists during this one day conference. Get tips on leadership, strategy, and marketing from thought leaders which participated in this conference for over 1000 business owners. During this show we will get to hear from Gail Evans, CNN radio host and author of best seller "Play like a Man, win like a Woman"; Terri Langhans, successful entrepreneur and social media expert as CEO of BlahBlahBlah; John Stupka, CEO of BlueMedSpas, Karla Brandau author of "Wake Up the Winner Inside", and Melissa Galt to share her Maverick Marketing Secrets. Don't miss this show and spread the word.
Subscribe to the Compassionate Capitalist Podcast on these platforms:
Apple Podcast: http://bit.ly/KYR-Itunes
TUNEIn: http://bit.ly/KYR-tunein
Stitcher: http://bit.ly/KYR-Stitcher
Google Podcast: bit.ly/KYR-GooglePod
BlogTalkRadio: http://bit.ly/BTR-KYR
Spotify: http://bit.ly/KYRspotify
Podtail: http://bit.ly/KYR-podtail
Podbay: http://bit.ly/KYR-podbay
MixCloud: http://bit.ly/KYR-mixcloud
PodParadise: http://KYR-podparadise
Player FM: http://bit.ly/KYR-playerFM
COMING SOON TO PANDORA & more.