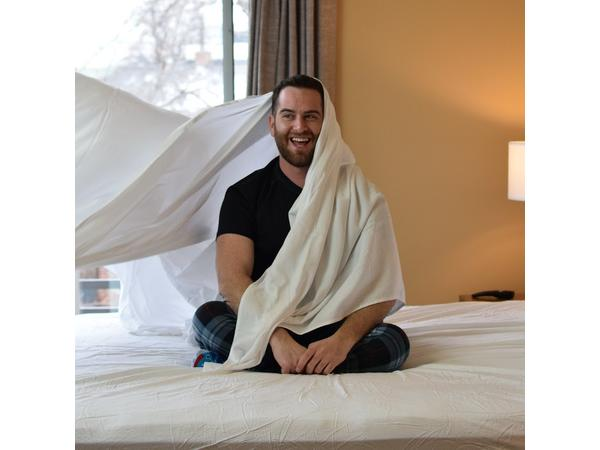 Enjoy The Episode? Leave Us A Review Below (00:36:00)
Colin McIntosh, Founder and CEO of Sheets & Giggles, joins Karen Rands on the Compassionate Capitalist Podcast show to share his journey to identify a way to address a cause he was passionate about with a clear material need in the market, make a profit each step of the way as the company scaled and have some fun doing it.  
S&G is a luxury brand in the $12B US Bedding space that offers a sustainable alternative with eucalyptus bedding.  Softer and more breathable for body temperature fluctuations, eucalyptus derived bedding uses up to 96% less water to make than cotton, and requires no insecticides or pesticides to grow and harvest.  S&G validated their market with a successful Indiegogo reward crowdfunding campaign raising $284,000 in 2018 and went on to raise nearly $2M in venture capital, leading to a record $1M in revenue in its first 12 months of sales. 
This is a case study in an entrepreneur journey to use crowd funding to validate a market, get to market, attract venture capital, and scale to $1M in sales the first year and a story that you will want to hear.   
Learn more about Sheets & Giggles at http://sheetsgiggles.com  Listeners get a discount on a purchase with the discount code Karen Rands. 
Like this info and want more tips on creating wealth through entrepreneurism and investing in entrepreneurs?  Sign up for the Compassionate Capitalist Coffee Break – short video tips sent about once a week.  http://bit.ly/CCCB-signup
You can learn more about the services Karen offers entrepreneurs and investors, and get a free excerpt "12 Inside Secrets" from her best selling book "Inside Secrets to Angel Investing" at http://karenrands.co under the Resources tab