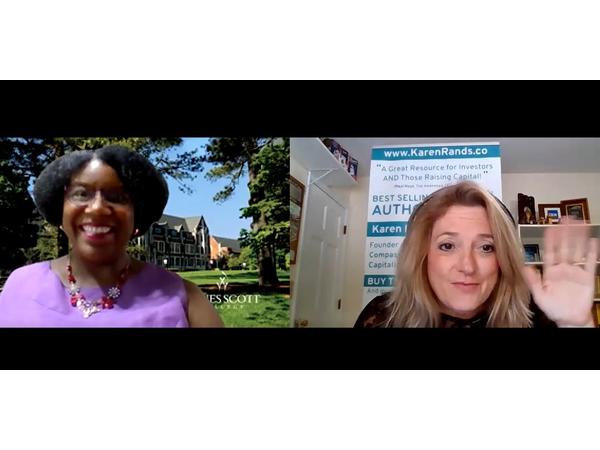 Enjoy The Episode? Leave Us A Review Below (00:47:00)
Karen Rands is joined by Dr. Laquita Blockson, Founding Faculty Director of Social Innovation Graduate Program, Masters in Social Innovation, at Agnes Scott College in Atlanta, GA to discuss how Social Innovation & Entrepreneurship works to solve society challenges with business solutions.  
Through this Master of Arts program in Social Innovation, students learn to take business principles and adapt them to solve complex, real-world challenges to create a more socially just world. Students attain the knowledge and skills to become leading social innovators and change-makers within various industries and fields and learn to make informed decisions, influence policy, and affect positive change. Upon graduation, students are prepared to launch a social venture or to secure a management position within for-profit, government, and nonprofit sectors.   As our world is plagued by real problems of poverty, environmental destruction, access to health care, hunger, racial conflict, affordable housing and on, it is encouraging to know leaders are being cultivated to turn innovation and entrepreneurship into economic opportunity to make positive change.
For more information about the program, please visit https://www.agnesscott.edu/graduate-studies/graduate-programs/social-innovation/index.html   You can contact Dr. Blockson through her faculty page on the website.
Karen Rands is leading the Compassionate Capitalist Movement to bring more capital in the market for entrepreneurs to bring innovation to market, create jobs to grow our economy, and create wealth for the founders and investors.   To get her book about angel investing and learn more about services she offers to entrepreneurs and investors, visit http://karenrands.co