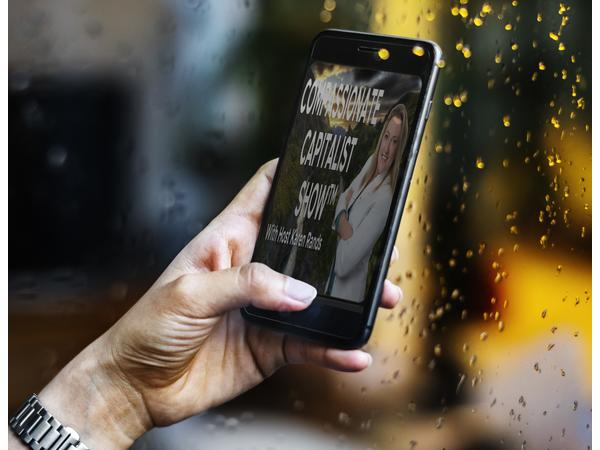 Enjoy The Episode? Leave Us A Review Below (00:44:00)
Angel Investing is at the heart of the Compassionate Capitalist Movement, and it is still the best kept secret for wealth creation.  Karen shares here aha moments – the stories that made her realize the need to write and share the Inside Secrets to Angel Investing in her book and to continue to amplify that message with her podcast/videocast, yet millions of people that could be enjoying the thrill and the financial reward of investing in successful entrepreneurs, without all the risk of being an entrepreneur, don't because the know nothing about it— not just not how to invest in entrepreneurs, but even just that the possibility exists to create wealth as an angel investor. Karen challenges you to get in the game, "I open to investing in entrepreneurs' and shares what you can do to help in this mission for your benefit and the benefit of the movement: 
1.  Think of organizations you are a part of that promote the idea of wealth creation and financial independence, the economic impact of entrepreneurs, and send an email to Karen so she can reach out and talk about presenting to that community.  karen@ kugarandholdings.com
2.  Buy the book as a first step to say "I am open to looking at and learning about investing in entrepreneurs" the same way you did when you decided you wanted to invest in real estate. http://InsideSecretsToAngelInvesting.com
3.  Sign up for the Compassionate Capitalist Coffee Break – and as an added bonus, scroll to the bottom http://karenrands.co and optin for the "5 Billionaire Secrets": the 5 things millionaires use to become billionaires when deciding to invest in entrepreneurs.