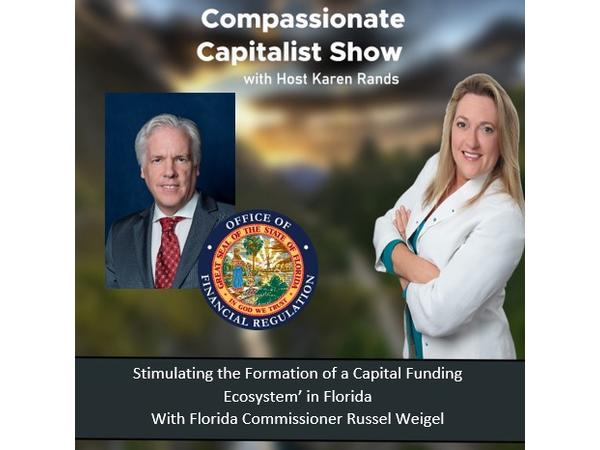 Florida's Commissioner and the Office of Financial Regulation (OFR), Russell Weigel, III, joins Karen Rands to talk about the challenges to access to capital for Florida businesses from private investors that has created barriers rather than making it easier to raise capital through crowdfunding in Florida. In many ways, Florida has a vibrant angel investor community and a growing presence of venture capitalists expanding into Florida to invest in high tech startups. Florida's SCORE - Small Company Registration program is under review and Commissioner Weigel and OFR are seeking feedback for a legislative initiative to modify SCORE with the goal is to promote Florida's economy through the creation of a self-sustaining, in-state capital market where many newly formed businesses can obtain seed or expansion capital.
Commissioner Weigel is an AV-rated securities attorney, with more than 30 years of legal experience including experience as an enforcement attorney with the Securities and Exchange Commission, and a published author.
To provide comment and input for consideration, please visit: http://BusinessAccelerationNetwork.com/Florida
Karen Rands is a top podcaster and speaker focused on creating wealth through building and investing in successful entrepreneur endeavors.  She wrote the best selling primer for Angel Investors:  Inside Secrets to Angel Investing. She works with Angel Investors and Family Offices to assist them vetting deals to save them time by identifying the red flags that will limit the prospective company's success and money reducing the risk of their investments.
To learn more about the programs and services that Karen and her team offer to entrepreneurs and investors, visit http://karenrands.co
Please help spread the word about Compassionate Capitalism by subscribing & sharing this video and/or the podcast
Enjoy The Episode? Leave Us A Review Below (00:56:00)