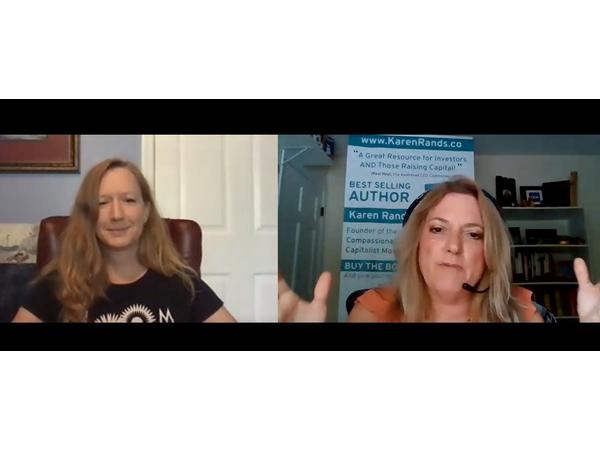 Enjoy The Episode? Leave Us A Review Below (01:11:00)
Linda Goetze, the President/CEO of the Blockchain Chamber of Commerce, joins Karen Rands on the Compassionate Capitalist broadcast to talk about the current state of the industry for Blockchain.   Blockchain is the framework for the secure transmission and verification of data, documents and application elements.   Digital Coins and Cryptocurrency is most often associated with Blockchain but as you will hear from Linda and Karen, that is just one of many use cases for Blockchain.  
Watch/Listen to learn the basics of what makes Blockchain a technology disruption for data and commercial transactions and management.  Linda & Karen also discuss the challenges and opportunities for commercial adoption of this technology platform. 
Linda Geotze began her journey with Blockchain with the buying and selling of cryptocurrency in 2012.  She realized the underlying technology had potential to fundamentally change business transactions and make our personal and commercial digital entities more secure.  She got involved with broader Blockchain community, leading to her leadership in the Blockchain Chamber of Commerce.  She was named top 100 Women in Blockchain.   
To get more information about Linda and the Blockchain Ecosystem, visit https://www.blockchainecosystem.io/ 
Karen Rands is the best selling author of Inside Secrets to Angel Investing and committed to funding innovation that can create jobs in the community and bring wealth to the founders and investors.   She calls that the Compassionate Capitalist Movement. To learn more about Karen and how her team helps entrepreneurs and investors succeed visit http://karenrands.co