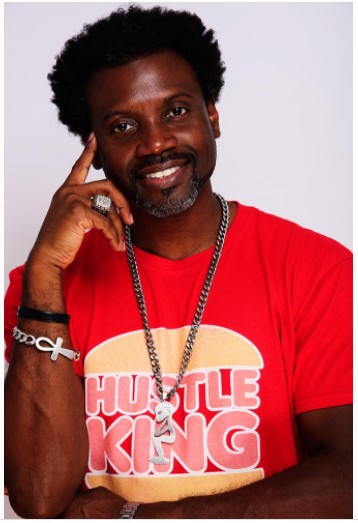 Enjoy The Episode? Leave Us A Review Below (00:36:00)
Part of the Legacy Series of the Compassionate Capitalist Podcast Radio.
"If Napoleon Hill was a go-getter, if Dr. Stephen Covey was young, and if Jay-Z and P-Diddy were teachers they would have created….Hustle University."
Our guest on this Compassionate Capitalist segment is a Congressional Award winning educator, Entrepreneur, Author and Speaker, and the Founder of Hustle University.  Known by a single name – Hotep.
Hotep is the author of several popular empowerment books including the original classic; The Hustler's 10 Commandments.  He joins Karen Rands to share life lessons and universal truths about wealth, success and being an entrepreneur.
"With the right mentality, nothing can STOP you.  With the wrong mentality, nothing can SAVE you!.  – Hotep
Tune in to hear how that fire in your belly, that desire to succeed in life and business, is really the hustler in you that needs focus and conviction that you can succeed.   We'll discuss:
The Hustler Mindset & Success Habit Formation, Turning Pain into Power
To learn more about Hotep and his books and online membership/mentoring program go to HustleUniversity.org
Learn more about Karen's company that coaches entrepreneurs on success tactics for raising capital visit http://karenrands.co
And join us on facebook…Run with the B.I.G Dogs