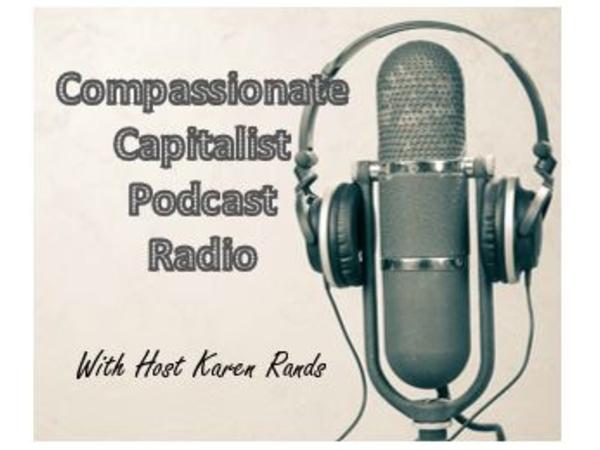 Karen Rands, Founder of the Compassionate Capitalist Movement, explains the national imperative to remove the information and investment barrier between entrepreneurs and investors.  With the abundance of accelerators , incubators, 'entrepreneur programs' at universities, and co-working spaces with entrepreneur education programs, becoming an entrepreneur has never been easier.   Yet, even with a multitude of ways to reach investors and attact capital, finding funding is as difficult as ever.  
"Compassionate Capitalism" is a mindset and the best means to change the 'access to capital' abyss that so many companies find themselves stuck in. Compassionate Capitalism is also one of the best ways to rebuild an investment portfolio that suffered losses in real estate and stock investment during the recession and continuing in the volatility of the current stock market. 
Karen is the best selling author of Inside Secrets to Angel Investing, considered the number 1 primer for investors seeking to understand why, what, when, and how to invest in private companies from seed stage to emerging growth stage. 
Learn about Karen, connect on social media, get a free sample of the book before you buy at:
http://insidesecretstoangelinvesting.com/ Watch as a video:  https://youtu.be/Pw6ZYYpNw7I